Paul Rubin and Julie Casson Rubin, Certified Feldenkrais Method Trainers and Practitioners, are the Educational Directors of our Training Programs for Certification as Teacher of the Feldenkrais Method. Together, they have directed programs in San Francisco; Taipei City, Taiwan; Cincinnati; Chicago; Houston; Basel, Switzerland; Turin, Italy; and Perth, Australia.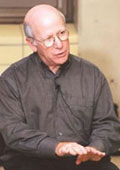 Paul Rubin is a Certified Feldenkrais Teacher and Certified Feldenkrais Teacher-Trainer. He is the founder and Executive Director of ISSE.

Paul has taught as Guest Faculty in Feldenkrais Training programs in France, Germany, Australia, the U.K., and Italy.
As Chair of the North American Training Accreditation Board 1993-1997 and founding member of the Training Accreditation Boards for both Europe and Australia/South Pacific, Paul has contributed significantly to the evolution of training programs and procedures world wide.

Paul, a graduate of the 1975-77 Feldenkrais Professional Teacher Training in San Francisco, is one of only 80 people to have completed training entirely under Dr. Feldenkrais and to have received diploma from him. Additionally, Dr. Feldenkrais served as Chair of Paul's PhD committee at the Humanistic Psychology institute 1975-1978.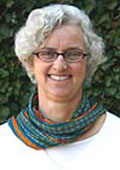 Julie Casson Rubin, was trained by Dr. Moshe Feldenkrais, graduating in 1977 from the last Teacher Training Program taught completely by him. She studied dance and sports science at San Francisco State University. For over 35 years she has been co-Educational Director and Lead Trainer of 19 Feldenkrais Teacher Training Programs in Europe, America, Taiwan, and Australia.

Julie's holds a degree in dance and physical education from San Francisco State University.

Julie has recorded a popular introductory series of Awareness through Movement lessons: Moving with Ease and Grace. Email juliecassonrubin1158@gmail.com for more information or to purchase this set.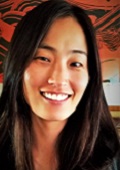 Olivia K Wyatt joins us as the administrator and organizer for our San Francisco programs. As a practicing Feldenkrais Teacher, Olivia is also welcomed as an additional educational resource for our students.

I was born and raised in Seoul, South Korea. At the age of 24, I moved to the United States to work as an Intensive Care Unit (ICU) nurse and spent 15 years working at UCLA Medical Center and then UCSF San Francisco General Hospital. I loved what I was doing: taking care of people and teaching them while communicating and collaborating with my medical colleagues under critical conditions. Still, it was quite challenging physically, mentally, emotionally, and morally. I ended up suffering severe neck and shoulder pain that prevented me from doing the daily activities that I had taken for granted. Eventually, I had to leave my nursing career to seek help. I had no idea how miserable the path ahead of me was going to be. I spent years going to western and eastern medical doctors and spent thousands of dollars looking for an answer. But no one could give me an answer or relieve my pain. Exhausted and feeling hopeless, I found out about the Feldenkrais Method®. Though skeptical at first because I'd never heard about it, I was desperate. But that was it. After a few lessons, I felt not only no pain but also exhilaration - as if my body had been reset. That very same day I decided to become a Feldenkrais Teacher to help others who are suffering and seeking help. I joined the Institute for the study of Somatic Education (ISSE) Teacher Training Program in San Francisco in 2013 and trained for four years with my teachers, Paul Rubin and Julie Casson Rubin.   
In 2018, I accepted the position of Training Organizer and Educational Staff Member with ISSE to help create and participate in training opportunities for new teachers.

"We believe that only immersion training and consistent supervised practice can promote the depth of sensory learning needed to embody the education given in a FELDENKRAIS training which will graduate people ready to practice the Method as teacher/practitioners. We will take no shortcuts nor make compromises in the quality of education given."
Julie Casson Rubin, Paul Rubin