Application to our
Teacher/Practitioner Certification
Feldenkrais Training Programs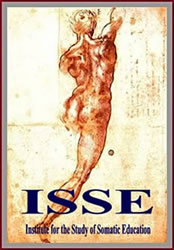 :
San Francisco: we are still accepting applications.

All new students will take an individualized Make-up Program that we have developed and tested over the past 25 years.
Contact us for details on how to make this work for you. 


Who may apply: Successful students come from diverse backgrounds. Many come from the performing arts, many from medicine, and many from background in massage, fitness and "body work". 
Many enroll to train for a complete career change from such settings as academia, the tech industries, and people beginning a new career after raising a family. 
Our programs are designed to support each student to full readiness to begin practice as a Certified Feldenkrais Teacher/Practitioner regardless of prior experience.
We are seeking people who wish to learn a new, complex, and fulfilling way of thinking about and of working with people.
We welcome direct contact by telephone to discuss any questions about the education. Our experience is that most people considering applying find such conversations to be helpful in understanding the special nature of the educational processes we use.
How to apply: Please send information about the following topics:
1. a personal history. In considering people for admission to the training, we are looking for people who are curious, eager learners. Please let us know what interests you in your life and about life in general. Please also tell us of your special interest in the Feldenkrais Method. What do you wish for from the training? While you are invited to give details of academic and work life in these sections, we also invite less formal responses. 

2. Your commitment. Taking Feldenkrais Training is a major commitment of time, of self and of money. How will this training fit into your work life and your personal life? How will you finance it? 

3. A description of any special physical, emotional or other factor or condition which could affect your participation in the training.
Please also send:
1. Two letters of personal reference. These may be from an employer, teacher, professional colleague or a Feldenkrais Teacher.
2. A current photograph.
3. Your postal address and telephone number.
The letters and photo may be sent by email, email attachment, or by postal mail.
You may make application by email or by postal mail.
Email: pjrubin@gmail.com
Postal mail:
ISSE
1158 Naples Street
San Francisco CA 94112
USA
Telephone contact: +1 415 509 0700 (We recommend using email as first contact to make a telephone appointment. We are often teaching in other countries and cannot always respond to telephone messages or texts.)